Founded in 2005 as "North Benjamin Franklin House," our house was re-named "Ware College House" in honor of Paul Ware '72, P'99 and his wife Judy P'99 and in recognition of their support for both Franklin & Marshall College and our house.
The College House System fosters the values of intellectual curiosity, personal integrity, and enlightened citizenship. With the mentorship of faculty members and the support of alumni, students in the College Houses order their lives according to these principles and so enrich the intellectual and cultural experience of the Franklin and Marshall community. Working with students in the House, faculty Dons and Deans create spaces that are neither solely academic nor solely residential, but that blend these two dimensions of college life seamlessly for the education and edification College House residents.
House Motto
Our House Motto "Emitte Lucem et Veritatem" (Send Forth Light and Truth) is a call for our students to pursue reason and truth, and to be active agents for good in the world.
House Coat of Arms
Our house coat of arms was designed by Ana Tamargo '08. The shield is "Burgundy, a chevron azure between an open book and two lions rampant or, supporting a compass proper."
The symbols on the house shield are important for understanding the Ware College House. The chevron represents a house and is symbolic of the Ware College House as a home for our students. The open book represents lifelong learning and the pursuit of reason and truth, while the lion (our house mascot) represents courage and passion. The compass (our house symbol), hoisted aloft by the lions, represents the journey our students begin when they enter Franklin and Marshall College, the role of the Ware College House in guiding our students along that journey, and the hope that our students will always find their way back to their home in the Ware College House.
House Colors
Our main colors are F&M Blue and Burgundy, which represent reason & truth (blue), and passion (burgundy). We endeavor to instill in our students that great accomplishments occur when well-reasoned ideas and plans are pursued with passion.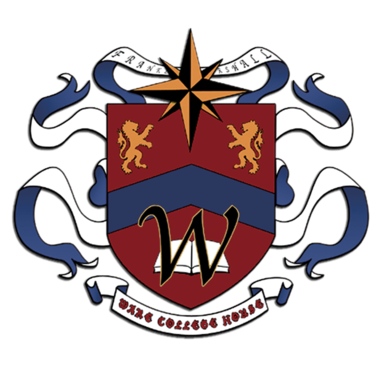 Ware Don & Dean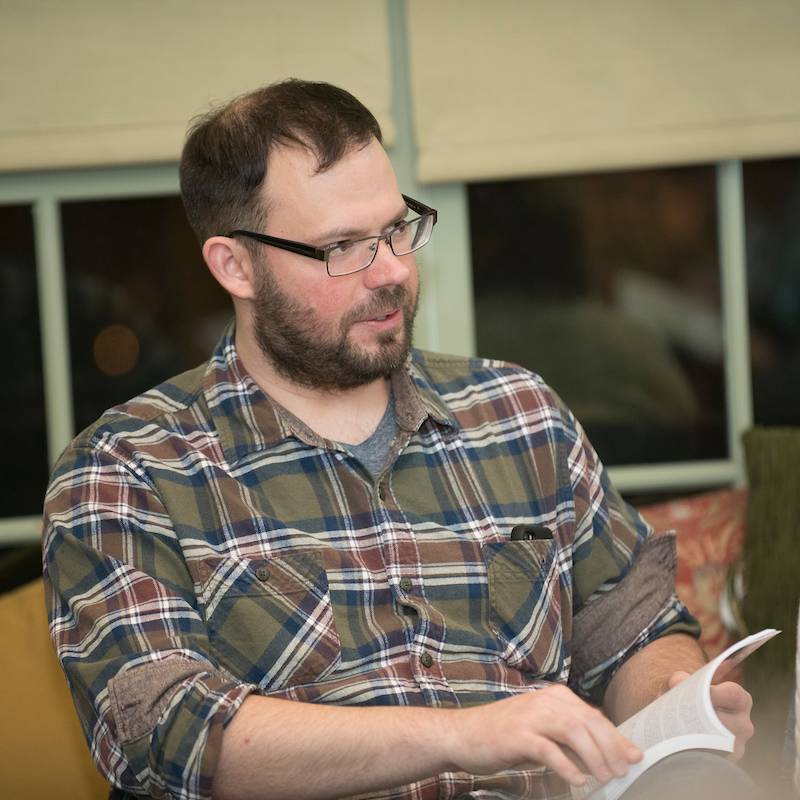 Justin B Hopkins
Assistant Director of the Writing Center and Senior Teaching Professor of English
Ware College House Don
justin.hopkins@fandm.edu
Shuai Shao
Assistant Dean of Student Affairs
Ware College House Dean
shuai.shao@fandm.edu